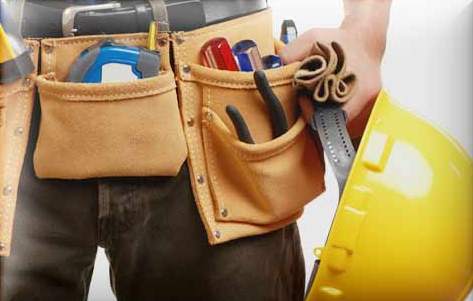 Roofing Contractor Fort Wayne provides all types of roof repair and replacement services. Our years of experience and a specialized knowledge in doing all types of residential and commercial roofing repair works have earned us a reputation for the best quality workmanship in this field of work. We are a professional roofing company that is fully insured and bonded to ensure the protection of our clients.
We provide all types of roof repair and replacement services including:
Re-roofing
This service involves us stripping the old roofs coverings – slates or tiles, felt, timbers – and rainwater fittings of your home or business establishment. During the entire process, we'll make sure that your property is kept weather tight always, plus our services will be upheld and steadily re-fixed upon completion. We recommend that you have your re-roofing project done during summer time or warmer seasons to avoid any inconvenience.
Residential Roofing
We work to provide the best workmanship and attention to detail needed by our residential clients on their roofs repairs or installments. Our professional roofers are capable of working with all sorts of home roofing materials such as the usual asphalt shingles, wood shakes, slate and tiles. We specialize in doing difficult jobs such as using unique materials and challenging methods of fixing or putting-up a roof.
Commercial Roofing
A business or office roof is usually of important value due to its expensive cost; which is why we carefully do our commercial roofing work by making sure it matches the other elements of the building such as its design, function, the surroundings and most importantly, its price. We quote every project with utmost honesty; giving our clients the exact expenses and charges they will be paying for our service so they'll be aware of how much they will be spending with having their business roofs repaired or installed.
Metal Roofing Replacement
This type of roof is known to be durable and stronger compared to other kinds of roofing materials. Ina addition, Metal roofs can withstand any type of weather conditions including strong winds, scorching heat and freezing snow. However, extensive damaged on metal roofs may need a complete replacement, while minor or aesthetic issues may call for a local repair or maintenance solution. We offer replacement and repair service for metal roofs to either residential or commercial clients.
Shingle Roof Repair
Even if slate shingles repair is rare, it still calls for professional assistance to efficiently replace more than one damaged shingles. This is because once a shingle roof starts to weaken water will get inside your house. If you find it to be a challenge repairing your roof's damaged shingles by yourself, you can opt to get our expert assistance.
Roofing Repair
Repairing a damaged roof must be done as soon as possible. You should not ignore any tiny roof leak because it is already enough to break the waterproof seal on your home; making it more at risk to water damage. Our roofing repair service is the best in town because of its much lower rates compared to other companies, not to mention our top-notch workmanship.
Contact us today for your residential or commercial roofing problems in Fort Wayne. We can easily and efficiently do almost all types of repairs and replacement roofing works for such affordable cost.