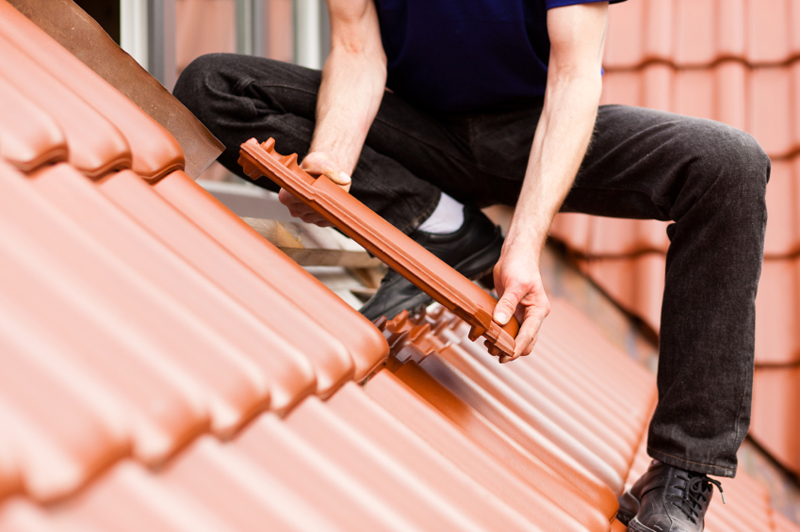 Prior to starting with your residential roofing project, it's vital that you know and understand the different selection of roofing materials that are used for homes. Roofs are important part of any house for they serve as protection, as well as add aesthetic appeal; therefore it's of importance that you know which material to choose that will be ideal to your residence.
Below are some home roofing materials you can opt to use:
Asphalt Shingles
This is the most common material utilized for residential roofs since they are easy to install and repair. You have wide customization choices too for they come in a wide variety of colors. Also, they are known to last for a much longer period of time, helping you save from constant replacement.
Slate Tiles
If you are concerned with having really beautiful house roofing, then slate tiles will be ideal for you. They come in different colors and styles selection, giving that classy or artsy appearance. Take note though that this kind of roof is made from expensive and heavy materials so it will cost you a bit for the labor installation.
Wood Shingles
Before you get this material as your home roof, you first need to know what sort of wood will work best for the shingles. Try to find shingles that are pressure treated and won't easily deteriorate in the ever changing weather conditions. Although this roofing is not that sturdy enough, it will add a unique aesthetic appeal to your residence.
Rubber Roofing
Although this material is typically used for commercial structures, it can also be a great option for house roofing. This is because it is a hard-wearing and inexpensive choice of repairing or replacing a home roof.
Clay Roofs
Probably the most durable of all options as it can last up to 50 years. This kind of roof is normally done by interlocking clay tiles which are available in an assortment of earth tones and textures. Although more fragile compared to asphalt or wood shingles, this material will definitely make roofs look nicer. Moreover, clay roofs are quite heavy that the framing of your house will require a stable support for the extra weight.
If you are still confused which material to choose for your home roofing, it's recommended that you talk with professional roofers so you'll be given the proper advice on the most suitable structure for you roof, the climate in your area and your budget. Contact us now when you are in need of expert assistance for your home roofing choice.